Gazette:News:Festival:48th International Children's Festival in Šibenik 2008
Tried and True
48th Festival International Children's festival in Šibenik

Saturday 23rd June - Saturday 7th July 2008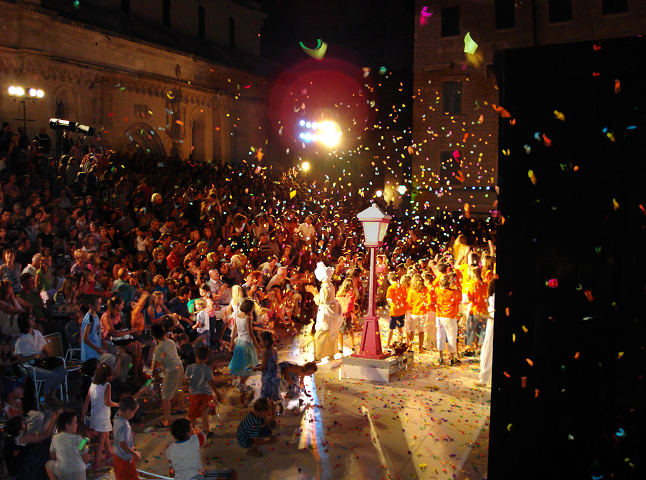 For two weeks, Sibenik will be welcoming the whole world : musicians, actors, film-makers, poets, puppeteers and other performance artists…and of course, young spectators.
Performances generally take place in the evening, while budding artists will have access to numerous workshops during the day.
Thus, at the peek of the hot summer, children can train their creativity in the cool yard of a baroque hotel, explore the mysterious network of the wells and tanks of the old city or launch an attack on the numerous strongholds which once protected the proud city, the first one constructed by the Croatian kings.

Barbara - Translation french -> English : Katja
Photo credits : ©Maïta Under Licence Creative Commons Attribution 2.5
Program